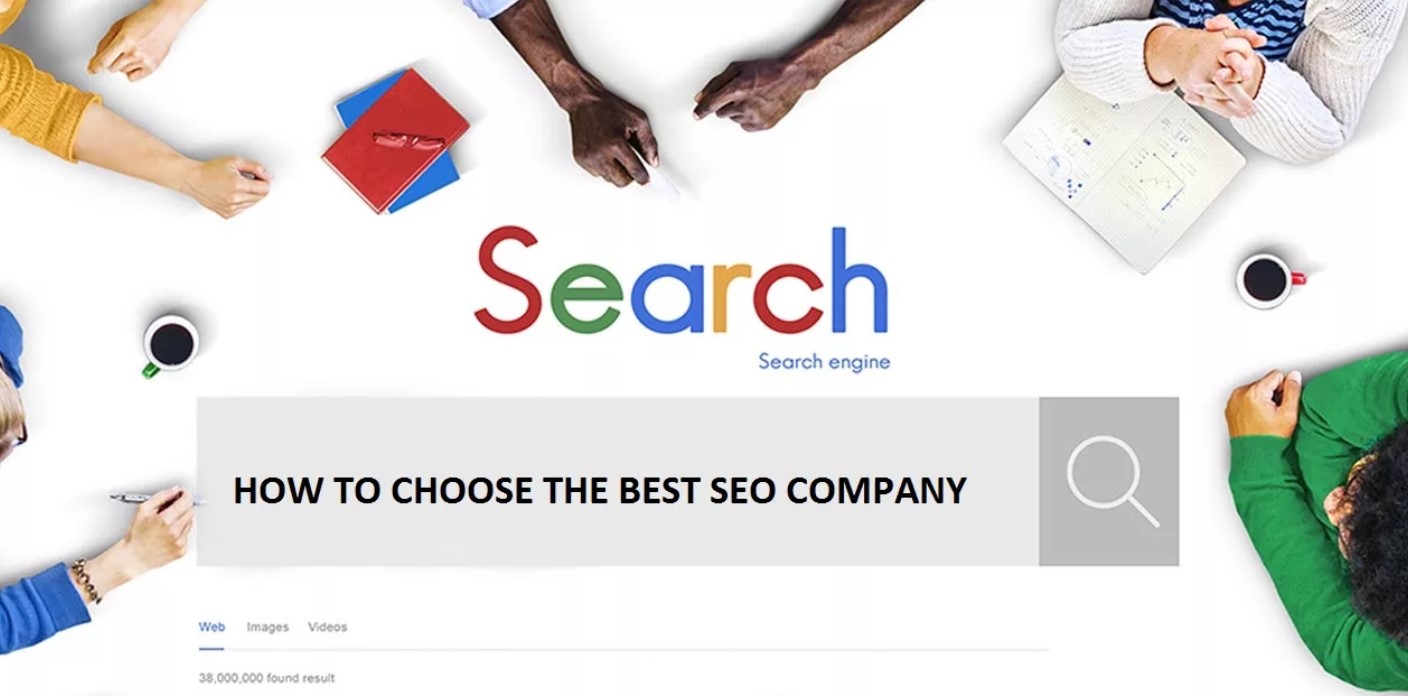 SEO will help your site to rank in TOP Google, increase traffic, increase sales, and ensure the growth of your business. All these tasks can be solved if you choose the right SEO agency. Websites optimization and promotion bring good results if the work is done efficiently and on time. That is why it is so important to choose good SEO specialists.
How to choose a SEO company for your business?
First, you need to determine what task you plan to set for the contractor: increase traffic, increase sales, reach the TOP?

A convenient tool for setting goals is the SMART method.
S - Specific - the goal must be specific.
M - Measurable - plan specific numbers and indicators.
A - Achievable - the goal must be real and achievable.
R - Relevant - when setting a goal, you need to pay attention to the real problems and objectives of your business.
T - Time-bound - set the time frame for achieving the goal.
When setting goals, you can rely on statistics and analytics from competitors' sites. When the choice is made, experienced SEO specialists will help you adjust your goals, give the necessary recommendations, based on their experience.
Next point: you need to make a rating of agencies that are right for you. How to choose a SEO company for your small business? Since there are many options, we recommend considering companies according to the following criteria:

1. Conduct a survey of familiar businessmen, marketing specialists. When adding a company to the list, it is worth writing down reviews of the work performed.
2. You can find a contractor using the information posted on the forums where entrepreneurs share their experience in finding and cooperating with SEO specialists.
3. Search for feature articles on entrepreneurial sites.
If you have chosen 3-5 companies you need to make an assessment of each SEO agency to make a decision.
Factors to consider when choosing a SEO company.
The most important evaluation criteria can be presented in the form of the following list:
1. Experience of the company.
If the SEO company has extensive experience in various projects, this is an additional plus. An important advantage for the candidate will be the presence in the client list or in the company description of experience in working with your business segment. Every business has its own characteristics.
2. Response time to your application.
If you wait a long time for an answer to your request or there is a long break in the negotiation process (for example, several days), most likely the company has poorly established customer consultation processes. This indicates the possibility of problems in the future with completing tasks, maintaining dialogue in the process of work and meeting deadlines.
To check this information, you can leave a request, ask questions about building a strategy or planning cooperation.
3. Building a promotion strategy.
In website promotion, it is important to build an individual strategy for each client.
To check the availability of such a service, you can leave a request for the preparation of a commercial proposal to promote your resource. When the proposal is ready, you will be able to evaluate it yourself, whether it corresponds to your area of business. And also ask additional questions on those points of the plan that have a general description.
4. Availability of a team of specialists and a company office.
This indicator does not always give an accurate result. Experienced SEO professionals often work without an office. Nevertheless, the presence of photographs of specialists and the office of the company, as well as the study of the section "about us" can give you additional information.
5. Awards, certificates.
The presence of certificates corresponding to the profession of SEO specialists confirms the level of professionalism of the company's employees. Awards and certificates can serve as an additional plus for the selection of a contractor, but do not have a decisive weight.

To find out the necessary information, you can study the agency's website or ask questions to the manager.

At this point, one can note the presence of speeches at thematic conferences and the writing of articles by the company's employees.
6. Customer feedback.
Testimonials are a good source of additional information on how an SEO company works. You can find reviews on Facebook, contact reviewers, ask additional questions. Many businesses ask customers to leave reviews on Google Reviews.

It is important to keep in mind that the feedback relates to the work of the specialist or team that carried out the project.
7. Price of SEO services.
There are certain prices in SEO services, as in other industries. Don't go for too low priced offers as there is no such thing as "cheap" or "fast" SEO. Quality work has a corresponding cost.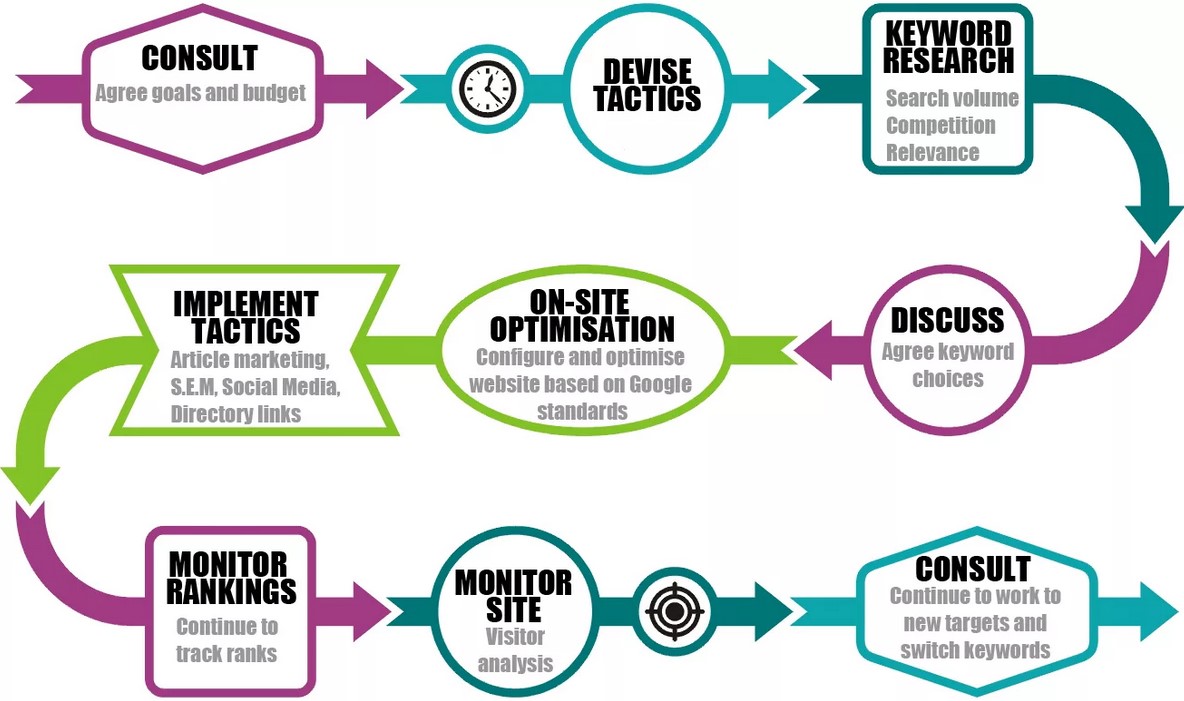 What indicators negatively affect the company's rating?
1. Too wide range of services provided.
In this situation, as a rule, the best results are shown by the company that provides a limited range of services. A more attractive company will be a company that focuses only on digital marketing, and not on website development, marketing, design, etc.
2. If at the initial consultation you are asked few questions.
Communication with a potential client allows you to find out his goals and objectives. Clarify important points, give recommendations and discuss all issues. If the manager does not have additional questions, this indicates a lack of competence. The basic list of questions could include the following:

1 plans and objectives of your business,
2 how long has your company been on the market,
3 your marketing strategy,
4 date of creation of the site,
5 what steps did you take to optimize your web resource,
6 information from Google Analytics,
7 what goals do you set for SEO.
3. Availability of professional secrets.
Information about the services and methods of promoting your business should be as open as possible. When it comes to professional secrets or hidden promotion methods, it badly affects the reputation of the agency and speaks of unprofessionalism. There should be no secrets in the process of work.
4. Guaranteed results.
In the field of SEO services, there can be no 100% guarantees. There are many factors that influence search results, and some of them will depend on you. For example, the speed of making changes to the site, the high-quality implementation of the list of recommendations will also affect the speed of your site's promotion. Optimization is carried out jointly with the site owners. Therefore, it is important to establish high-quality contact with contractors.

The guarantees that you are given may refer to specific points. And not to the project as a whole.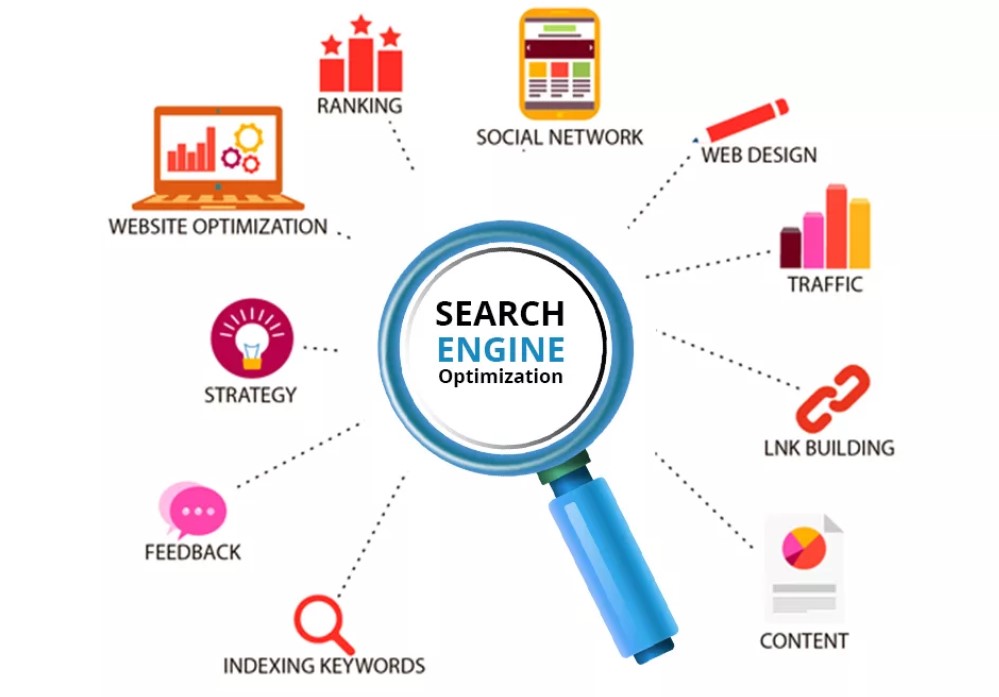 Checklist for choosing and evaluating an SEO agency.
A company can be trusted if:

• you are presented with an online presentation that describes in detail the services offered,
• you get a complete list of actions to promote your site,
• you get answers to questions on time,
• the agency take into account your goals and objectives, and give advice and recommendations based on their own experience,
• the manager asks questions related to your business,
• there is information about the company: photos, links to social networks, contacts, etc.
The agency unreliable if:

• problems arise in negotiations,
• the stated deadlines are not met,
• prices are too low or too high in comparison with competitors,
• few reviews, or reviews are made according to the template,
• SEO optimization is not the main activity of the company.
A company must be excluded from the list if:

• no experience,
• the company hides its promotion methods,
• no reviews and portfolio,
• guarantee of quick results.
What to ask an SEO specialist

1. What promotion strategy for my site do you suggest?
There is no definite answer to this question. You need to familiarize yourself with the proposal and evaluate it in general terms. The promotion plan should be clear and understandable, if questions arise, the manager should explain them.
2. What does technical website optimization consist of?
Technical analysis and internal website optimization is a must in SEO. Specialists check for duplicate pages, server response codes, sitemap and robots.txt files, fill in meta tags, etc.
3. How are backlinks created?
It will be a plus if the company places external links on sites with similar topics.
4. How soon will the site get into the TOP-10 of Google?
Even experienced specialists will not be able to give you an unambiguous answer to this question. As a rule, the answer can be given after 1-2 months of work.
5. How the company reports on the work done.
SEO specialists should send reports with basic data 1-2 times a month. Analytics includes a report on tasks already completed, as well as planning for immediate actions.
Following these recommendations will help you make the right choice and save time.