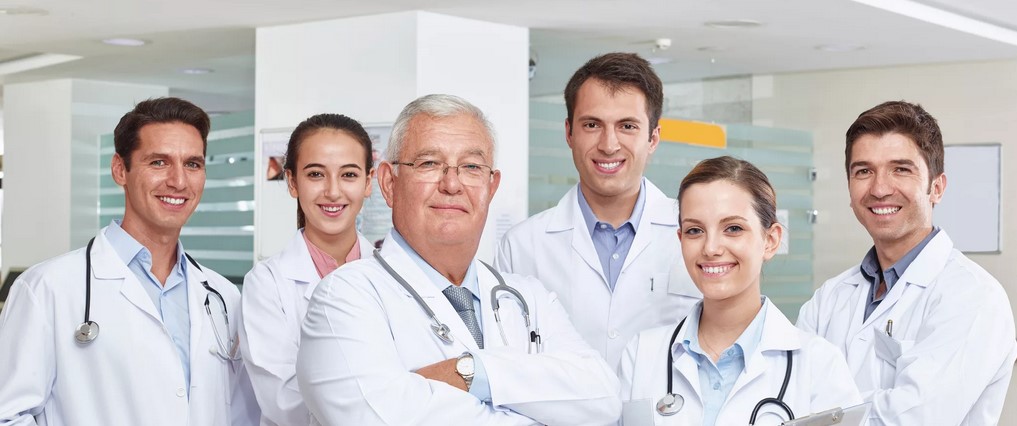 For medical websites, the main thing is the correct page content. The text of the site must be composed correctly, describe in detail the problem the client is dealing with. Quality content is the main point for effective SEO for doctors.

Other features of SEO for doctor websites promotion:
1. pages must comply with YMYL sites / pages requirements;
2. it is necessary to post detailed information about employees on the site;
3. need to analyze commercial indicators;
4. incoming links from other medical websites.
Types of sites that use medical marketing for doctors:
1. manufacturers of medical technology and equipment;
2. medical clinics;
3. private office of a specialist doctor;
4. medicine stores;
5. private clinics;
6. small business SEO services.
What are the benefits of ordering doctors website SEO with us?
Our specialists are constantly exploring new promotion methods. We take into account the specifics of the web resource promotion industry. Previously, we study in detail the subject of the site and the tasks that the client sets for us. When working with medical websites, we separate information and commercial traffic. We also take into account various ranking factors.
We have been in SEO for over 10 years. During this time, we have gained extensive experience in promoting sites on various topics. We are able to solve complex problems and find optimal solutions.
For medical sites, content is important. The client studies the information about the service in detail before making an application. We provide content creation services that are then edited by a qualified specialist.
Our work includes ongoing reports. The client can check at what stage of the project we are at any time and control the results.
We have promoted various medical websites, including:
1. Dental services.
2. Equipment for medical institutions.
3. Clinic of a private doctor.
4. Treatment of heart disease.
5. Healing ointments and creams.
Website promotion technology development
An SEO strategy or plan is needed to successfully promote any website. Basic steps:

1. List of search queries.

Internet users who are looking for medical services in the search query indicate the name of the disease or diagnosis. Therefore, for high-quality promotion and traffic increase, we take two types of requests: commercial and informational. Commercial inquiries include words like "treatment", "doctor's appointment", etc.
Information requests often contain the words "how", "what" or just the name of the disease or symptom, without additional words.
Considering two types of requests, we expand the circle of potential customers and increase the efficiency of the site.

2. Technical analysis of the site.

This type of work is carried out for all sites. It includes fixing errors on the site and optimizing the web resource.

3. YMYL content on the site.

All texts that describe the treatment of a disease should contain the following information:
1. onset of the disease, stages of the disease;
2. information about a specialist doctor: diplomas, awards, work experience, additional courses;
3. rating of doctors on a specialized site;
4. images and videos relevant to the topic of the article.
Promotion of a medical website requires a detailed study of the subject matter and specifics of this area. Our experts conduct a thorough study of the medical industry of our clients.

4. Regular monitoring of site positions.

In order to get stable traffic and regular customers, the site needs to be constantly updated and checked.
The following steps in our work give positive results:

1. updating information about the clinic and specialists (new diplomas, awards, etc.);
2. additional links to articles and videos of doctors;
3. registration of employees in ratings on medical portals;
4. detailed information about a specific disease and treatment increases the confidence of potential clients in the services of the medical center.
Promotional work is carried out systematically, over several months.

How to Succeed in Healthcare SEO.
To bring a site to the TOP of Google, you need to perform a full range of work. We post content verified by qualified specialists, which includes: all the requirements of YMYL pages, experienced authors who have medical education, interaction with medical portals and other sites, high-quality link mass and content citation on other medical sites on the Internet.